If you ever see me complain about having to go a baseball game for work, please find me and punch me in the face. There is nothing more loathsome than when reporters or broadcasters paid to cover baseball whine about the heat or long games or the crummy press-box food. You're watching baseball for a living, bro. No one's saying your job is easy, but don't pretend you're so great at what you do that you couldn't be replaced by someone from the legions who would kill for the opportunity.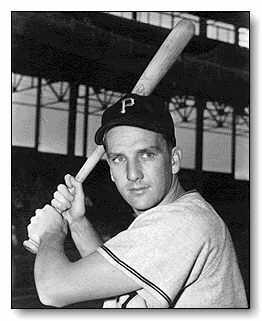 I try not to express too much excitement over the awesome aspects of my job here because I fear it will sound like bragging. But it never stops amazing me that I am allowed to do some of the things I get to do. It's crazy.
I spent two hours this morning in a conference room at a Connecticut country club talking baseball with Ralph Kiner for an upcoming series of web videos. We watched old clips from Kiner's Korner and used them as jumping-off points for discussions about the sport and its history, plus Ralph's personal memories.
It was amazing. I don't want to scoop the videos as I'm hoping you'll watch when they come out, but Ralph talked about everything from train travel to pitch counts, and even got into a tiny bit of his history of dating celebrities. Plus he mentioned how batting average is overrated because it doesn't include walks, just in case his .946 career OPS wasn't enough to endear him to sabermetricians.
It'll make for quite a few videos, so I had to film a bunch of opens and introduce him many times. I asked him if being introduced as "Hall of Famer Ralph Kiner" ever got old, and he said, "how could that ever get old?"
It was cool.