The Mets are reportedly close to a one-year deal with Alex Cora worth about $2 million.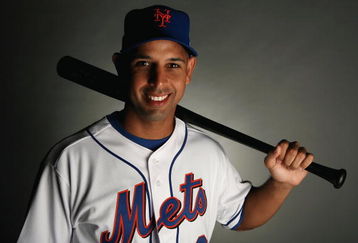 I've said my piece on Cora, and I'm not out to repeat myself any more than I already do.
Instead, I'll turn it over to "Hit the Weights Zeile," a commenter on MetsBlog who put it pretty clearly:
Not worth 2 million. This team just can never figure this out but if you give out 3-4 contracts like this to guys who simply arent good you couldve used that money for useful parts. Cora's production can be replaced for a fraction of that contract.
As they say on the Internet: This.
It's nothing against Cora. It's something against guaranteeing Cora $2 million.
And it's nothing against making Cora and Elmer Dessens the first two offseason acquisitions. The Mets entered the offseason needing depth in the middle infield and the bullpen.
It's about allocating resources where they do not need to be allocated. It's about promising a roster spot — and remember, this front office rarely gives up on sunk costs until long after it should — to a guy who should be competing for one.
And it's about committing to a guy to fill a need that might be filled more adeptly by a non-tendered free agent before anyone is certain who will be non-tendered.
I'm sick of making this argument, and I have a feeling I'm not going to change anyone's mind anyway. The bottom line is that Cora won't prevent the Mets from competing in 2010 or beyond, but he's not likely to help them either.
I used to work with a really awesome guy who wasn't very good at his job. People would complain about his various inabilities all the time, and then they'd inevitably punctuate their complaints with, "But hey, great guy." So here's that for Alex Cora:
But hey, great guy.