Beyond having made arguably the best catch in Citi Field's short history, Pirates outfielder Travis Snider frequently tweets his meals under the awesome handle @lunchboxhero45.
I'm not sure how I missed this, but Snider recently live-tweeted a trip to Primanti Brothers, the Pittsburgh-area sandwich establishment famous for piling french fries and cole slaw on their sandwiches. NotGraphs has the full story.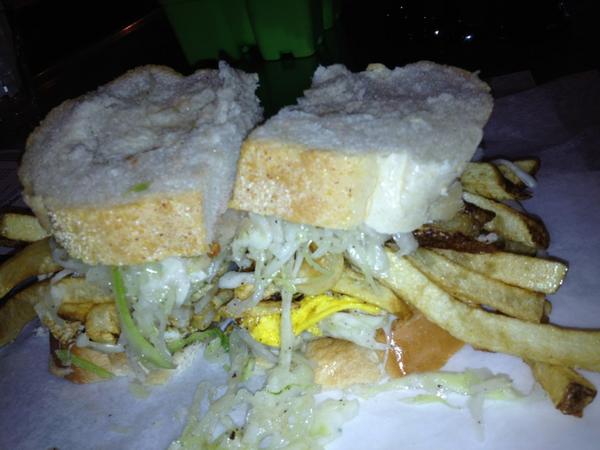 Aside from how much I appreciate Major League Baseball players sharing their awesome sandwich adventures with fans, Snider's experience gives us all something to strive for. He presents his trip to the Pittsburgh landmark, if a bit tongue-in-cheekily, as a means of thanking Pirates fans for their support in his first season with the club. And it sort of rings true: What better way to show a city your gratitude than by dining with its people at one of its most popular local haunts?
There are probably a bunch of better ways, but still, what a life goal: To someday be so famous and appreciated that eating a sandwich someplace represents a legitimate gesture of acknowledgement for all that city gave you. "You've been a fine host, New Orleans, so I will eat this po' boy in appreciation."